Psychiko Medical Center is a new, modern health structure located in Pangrati, Athens center. Diagnostic, Surgical and Nursing Units operate in its standard facilities.
The health unit includes the following departments:
Pathology
Surgical

General surgery
Plastic Surgery
Vascular Surgery
Thoracic Surgery

Orthopaedic
Urology
Cardiology
Pulmonary
Neurology
Gastroenterology
The Clinic also offers nephrology clinic support, through its collaboration with specialized doctors and clinics, to refer patients immediately to the appropriate clinic for dialysis.
Psychiko Medical Center is housed in a state-of-the-art 6-storey building. Its equipment includes 82 nursing beds and 7 operating rooms, while it also has units:
Intensive Care (ICU)
Enhanced Care
Pathological Oncology
Extracorporeal Lithotripsy (ESWL)
Why Choose Psychiko Medical Center
Visitors of Psychiko Medical Center are treated as people in need of medical help and advice and not as ordinary clients. Personalized services are provided by experienced physicians with respect to the patient, 24 hours a day – 7 days a week.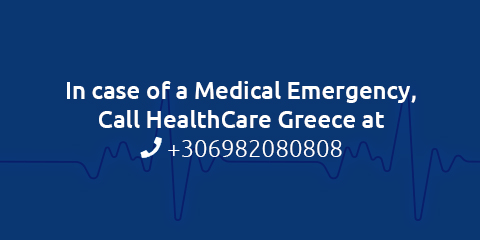 Contact HealthCare Greece